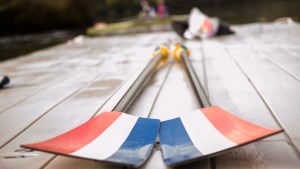 From 25th Januray to 11th February the Dutch National Team has been training in CERLA.
Even with some rainy days due to a not normal winter in Spain, all training programmes were completed with success and the athletes and staff were very satisfied mainly with the water conditions and the quality of the accommodation.
This was the First Chapter written in CERLAC's history, with The Netherlands rowers becoming the first athletes. All the staff from CERLA and its board direction were very happy to see that the center has very good conditions and is ready to host many other teams.
On the next few days, beginning on the 20th February, it is time to conclude the last issues to host Belarus National Rowing Team and to improve details with this first experience.